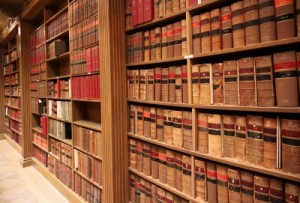 Interior design schools around the world are packed with the youngest generation of designers and most of them are focusing on one important facet of their business: sustainable interior designs that are environmentally friendly and affordable. A public library in Michigan is getting to take advantage of this trend by recruiting area interior design students to help build a new library. Thanks to an honors interior design class, their design will be future friendly:
The village of Shepherd is creating a new public library with the help of some Central Michigan University students.
HON 321G: Design for Good is a special topic Honors class taught by Sue Bowlby, an adjunct instructor of interior design. It is a service learning class based on helping the residents of Shepherd renovate a building into their new library.
"They already have (a library), but it's about 900 square feet — like a closet," said Holly senior Amy Crockett. "So they have a new building, which was an old pharmacy building in downtown Shepherd, and will give them about 4,000 square feet."
Though the class is an interior design class, it is comprised of students with a wide range of disciplines. Out of eight students, two are interior design majors; the others have majors ranging from integrative public relations to neuroscience and communications.
The class will come up with an idea and make a proposal, but the library officials have the final say on what is implemented, said Alpena senior Steve LaBrecque.
"We're giving some options and doing the work for them so they can just decide," he said.
Crockett is an integrative public relations major, so her role in the project has been promotion throughout the community, and she said response to the project has been positive… read the rest of the story at Central Michigan Life.
More News on Interior Design Schools:
IIDA Inducts Two Members Into Prestigious College of Fellows