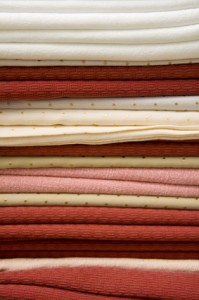 Do you need to go to an interior design school to be an interior decorator? Is "interior decorator" and "interior designer" the same thing? The short answer is no, they are not. Going to school to become an interior designer will definitely qualify a student as an interior decorator, but the same is not true in reverse. In reality, interior design school program are intense and involve many hours of study in the subjects of architecture, human behavior, elements, materials, lighting, and many other topics not suitable for the title of "interior decorator".
Interior designers and interior decorators are often used interchangeably, notes the National Council for Interior Design Qualification. The NCIDQ also says the two are very different:
"Interior design is the art and science of understanding people's behavior to create functional spaces within a building. Decoration is the furnishing or adorning of a space with fashionable or beautiful things. In short, interior designers may decorate, but decorators do not design.
Interior designers apply creative and technical solutions within a structure that are functional, attractive and beneficial to the occupants' quality of life and culture. Designs respond to and coordinate with the building shell and acknowledge the physical location and social context of the project. Designs must adhere to code and regulatory requirements and encourage the principles of environmental sustainability." Read more from the NCIDQ here.
Interior design schools teach students in all disciplines of interior design, focusing on specific aspects in depth depending on the degree program – such as environmental design or landscape design. As it turns out, interior designers have an important job in shaping the communities of the future, just as they have in the past. According to the Bureau of Labor Statistics:
"Interior designers make interior spaces functional, safe, and beautiful for almost every type of building: offices, homes, airport terminals, shopping malls, and restaurants. They select and specify colors, finishes, fabrics, furniture, flooring and wall coverings, lighting, and other materials to create useful and stylish interiors for buildings." (Read more.)
For those who are still on the fence about whether or not to enroll at an interior design school, the BLS also notes the important qualities of an interior design school student-to-be:
"Artistic ability. Interior designers use their sense of style to develop designs that look great and are aesthetically pleasing.
Creativity. Interior designers need to be imaginative in selecting furnishings and fabrics and in creating spaces that serve the client's needs and fit the client's lifestyle.
Detail oriented. Interior designers need to be precise in measuring interior spaces and making drawings so that furniture and furnishings will fit correctly and create the appropriate environment.
Interpersonal skills. Interior designers need to be able to communicate effectively with clients and others. Much of their time is spent soliciting new work and new clients and collaborating with other designers, engineers, and general building contractors on ongoing projects.
Problem-solving skills. Interior designers must address challenges such as construction delays or the high cost or sudden unavailability of selected materials while keeping the project on time and within budget.
Visualization. Interior designers need a strong sense of proportion and visual awareness to understand how pieces of a design will fit together to create the intended interior environment." Read more at the Bureau of Labor Statistics