It is normal for students in interior design schools around the world to compete against their classmates for bragging rights about the latest-greatest design to come out of the school, but some students take that competitive spirit to the next level. Annie Beuker is one such student who recently took her skills to competition and brought an award back to her school:
HIGH POINT — Annie Beuker, a student at High Point University, has won this year's Raymond Waites Design Competition, co-sponsored by the International Furnishings and Design Assn.'s Educational Foundation.
Top entries in the second annual competition for interior design students will be on display in Suites at Market Square here during the High Point Market. The winning entry and those of 10 finalists will be featured in space I-846 on the building's top floor.
Designer Raymond Waites will host a reception April 20 to unveil the display.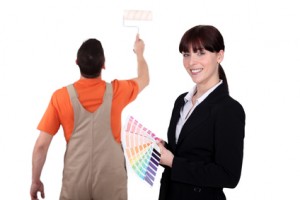 In this year's national competition, students were challenged to create their vision of a traditional/eclectic master bedroom suite.
Beuker is a senior at HPU with a major in interior design and a minor in Spanish. She is a Celia Moh scholar, is on the dean's list, and is a Carolinas Chapter, IFDA Design Luminary.
"I am surprised, honored and thrilled to be the winner of this unique design competition," she said.
"It was difficult to choose a winner from so many wonderful, imaginative entries but Annie Beuker's was the best of the best," said Waites. "Her beautiful solutions to the challenge of creating a master bedroom with closet layout and bath were outstanding!"
Read the whole story from Furniture Today.
Students of interior design who choose to participate in competitions are setting themselves up for even more future success, even if they don't win the competition. Even participation in such an event shows potential employers (and graduate program admission boards) that a student invested in their chosen profession.
Read more on Ineterior Design Schools and Competitions:
Students showcase design skills at Carolinas competition
VSU PLACES THIRD IN NATIONAL INTERIOR DESIGN COMPETITION