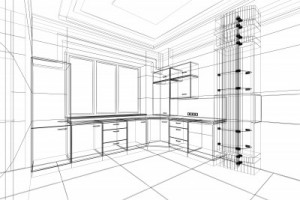 An interior design school is being born in Michigan as school officials decide to expand their arts program.
Schools across the nation are doing more each year to coordinate disciplines to create a more rounded curriculum for their students.
Coordinating interior design schools with other, related areas of art and design is critical to student success in the future. Interior designs are not simply "interior decorators". They are tasked with taking conceptual or existing spaces and turning them into the "right" space for their client. This task involved everything from lighting and flooring to knocking down walls and adding sky lights.
In order to create competitive students, schools like the Andrews University School of Architecture expand their program selections and coordinate between art disciplines. Soon, Andrews will bear a new name to match the addition of interior design school programs, construction management, and media curriculum. The new school will be named the School of Architecture, Art & Design to indicate the addition of the new programs. The interior design school will offer four-year degrees to students who successfully complete their programs.
Interior design schools prepare students for a career in the discipline through practical and technical training courses. Classes involve aspects of construction, electricity, and other building industry knowledge. This puts students at an advantage in their field because all interior designs, and especially remodels, require elements of understanding in how the new design will impact code requirements in the area and the existing framework of the structure.
Interior design schools must also convey the message that a collaborative effort with those who will actually be implementing future designs is an important part of an interior designer's job. Electricians and carpenters are especially helpful allies for an interior designer, so communication and team work are key elements to a successful career in the field.