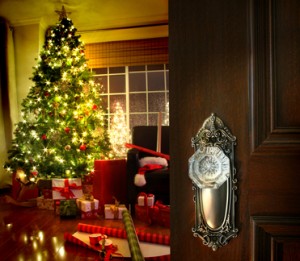 Interior design students at Kansas State College have had a busy semester with multiple big-hitting interior design projects that required the full attention of the students.
Several challenges were presented to seniors and underclassmen of the interior design program that offer a unique opportunity for students to work with real-life clients and learn the challenges of responding to the personal desires and opinions of the customer.
In October, seniors at the interior design school were afforded the unique opportunity to leave their mark on one of the university's student halls to update an old design from a past student project.
"I told the students about it. They had two weeks to define the problem and come up with a design solution." said assistant professor of interior design, Hyung-Chan Kim who is also the interior design class' instructor.
Students at the interior design school met with the faculty to get a better idea of what they expected from the design and students soon got to work creating the concepts.
In all, six groups of seniors presented their ideas to faculty members, but they will have to wait until next semester for feedback. The interior design school faculty will have to discuss the ideas and the available budget for renovations.
The renovation project was one of many projects presented to students this year. Students in a separate studio at the school were surprised with a high-profile semester project on their first day of class.
Junior Emily Galliart told a staff writer at the Kansas Sate Collegian that she was surprised to see her professor in a Santa costume on the first day of class. "We didn't know what was going on. We had no idea about the project, but then it became an incredibly great thing." she remarked.
The surprise project was to create an interior design to decorate Kansas State President's and First Lady's home for the holidays and the winning team of students created a design that included Christmas past and present, filled with the family's favorite holiday memories.