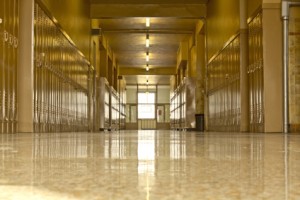 An interior design school program might be a tool employed to help a local high school with a design project soon.
Students from the interior design program at the University of Nebraska-Lincoln have submitted a design proposal meant to overhaul the common area at Crete High School in Saline County.
Interior design schools, and any art program at a respectable institution, may be called on to assist the community in this manner. Programs from interior design to graphic design are a great resource for finding free or discounted works thanks to students who need to gain real-world experience. This is valuable endeavor for the high school and UNL, both for the schools and the students.
Students at the high school are driving the changes and are in charge of coordinating the consultations and focusing on the needs of the students. They are working closely with the UNL interior design team to discuss the potential improvements that can be made in these areas at the high school. In this type of relationship, both sets of students learn important lessons about the real-world of negotiation.
Back at UNL, interior design teams of two or three students are working together to propose different solutions for the commons area, which the high school would like to see updated to a more contemporary style. Crete High School already has an area set aside for juniors and seniors to sit in the auditorium where they should be able to work on assignments or projects together. The interior design groups have just a couple of weeks to submit their redesign ideas to their teacher for review.
According to the news report from Crete News, the high school's assistant principal, Jim Moore says that this is an important area at their school "These areas are places where students should feel comfortable and work together. The school is literally open from 7 a.m. to 9 p.m. most days for our students and their activities," he said.