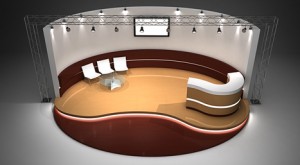 Students from interior design schools are often called upon to create concepts for competitions and community projects.
As part of a standard curriculum, it is not uncommon for schools to try to partner up with community organizations that will bring about opportunities for their students to get involved in real-world interior design projects.
Interning often happens at a late stage in the education process, when junior and seniors at an interior design school spend much of their time focused on their future career through rigorous class-work that is divided up between hours spent with a certified firm. Occasionally, students are afforded the opportunity to receive critiques from entities that are not typically a part of the education process.
When competitions come along, some interior design schools allow students to incorporate them into the curriculum to provide a better understanding of how the business aspects of design are an important facet of their careers. More often, however, students are allowed to participate in an exhibition where they can proudly display their concepts.
This is the case with an exhibit at the Upton Hall in New York that will display student creations. Recently, students at Buffalo State's interior design school were asked to participate in an annual Interior Design Student Show where they can showcase their skills for a little positive reinforcement from the show. The students are permitted to submit three dimension designs as well as digital renditions for the showcase.
The students also get to participate in all the aspects of setting up the exhibition, which offers experience that they would not normally receive in the classroom. Presentation and communication are critical parts of a successful career in interior design, so schools have to make extra effort to make sure students understand that their future depends on far more than great design ideas.