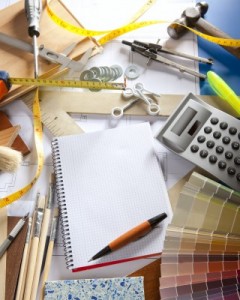 An interior design school in California recently announced a new series of seminars for professional interior designers and architects, as well as students who want to one day open their own interior design business.
The Design Institute of San Diego is hosting "The Cycle of Success", in progress, at the interior design school's campus this month and through June of this year.
The series has already completed three of the six seminars on the subject of interior design business skills, with the third session occurring on March 10th. The purpose of the interior design school's seminar series is to provide students and professionals interested in the school's DI Career Series the opportunity to learn as much as possible about what it takes to run a successful interior design business.
All of the seminars in the series are presented by the founder of Nobelinks, Stephen Nobel. Nobelinks is a company in New York that provides consulting services to people in the market for luxury home goods and it's well known as a worldwide provider of business strategies that fuse interior design with marketing, pricing, and client experience.
The nest sessions in the seminar series at the interior design school will include Administration and Legal Documentation on Saturday, April 14th; Operations and Business Processes on Saturday, May 12th; and Research and Development on Saturday, June 9th. All seminars begin at 10 AM and end at 3 PM and cost depends on status in the industry. Interior design school students can get in for $15 per session or $75 for the series, recent graduates pay only $35 per session or $175 for the series, and interior design professionals can attend the series for $260 or $65 per session.
All seminars are part of the "Second Saturday at DI Career Series" program at the design school and interested parties can contact the school for more information and reservations.