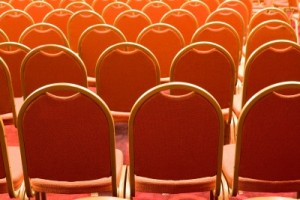 An interior design school in Atlanta, GA hosted an industry expert for a lecture on the important aspects of interior design businesses.
The lecture is based, in part, on highlights from The Business of Design, Balancing Creativity and Profitability by author and lecturer Keith Granet and took place at the Atlanta Decorative Arts Center.
Students from the Savannah College of Art and Design (SCAD) in Atlanta attended the lecture that focused on the art of design and business. Most ideas of art and entrepreneurship seem to conflict, as if one cannot be both a great designer and business owner. However, Granet says that all of that is a myth and that the aspects that rule artistic design and logistical business sense do intersect.
(Read more about Granet and his book here.)
The interior design students and industry professionals were treated to a keynote speech by the designer that discussed the tools needed to create and manage a successful business. This lecture included elements of good business practices, hiring and managing a good staff, and how to properly delegate functions within the interior design business.
Granet's firm, Granet & Associates, also created the Design Speakers Bureau; an organization that provides lectures and training to interior design schools as well as professionals in the interior design industry. The DSB boasts many expert speakers in the interior design industry, including eight interior designers as well as architects and other related professionals.
The Savannah College of Art and Design provides interior design schools and other forms of art training to students at four campuses, including Atlanta, Savannah, Honk Kong, and Lacoste. It also boasts online classes and studies for distance learning students. SCAD was founded in 1978 and offers studies in interior design, communication arts, fashion design, digital media and film, building art, liberal arts, and performing arts.