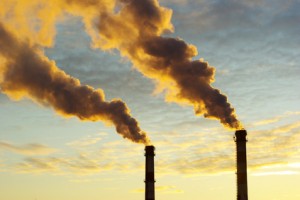 An interior design school exhibited works of art created by present and former students earlier this month as a way to celebrate its anniversary while bringing awareness to environmental issues.
The Sanskrithi School of Interior Design was established in Kochi, India in 2000 and is one of just three official interior design schools in the state.
Earlier this month, the school exhibited twelve pieces of artwork fashioned by present and former students through a variety of mediums, designs, and forms. The showcase included paintings and caricatures, and items such as fabric presentations and painted pottery that the students hand crafted during their time at the school. Murals by students and instructors were on display during the exhibition, as well.
Through the use of different types of materials and art mediums, the interior design school was not only celebrating its twelfth anniversary, but attempting to bring more awareness to the global warming phenomenon happening around the globe.
Though the interior design school presented different forms and concepts of art in their brightly lit exhibition room to celebrate the establishment of their school, all of the art pieces were created with the earth in mind. The works were created using the colors and forms of nature, such as the sights around their home state in Kochi and clay pottery creations.
Interior design students that were responsible for the works were from various disciplines of the study including painting and architecture. Many of the former students at the school are now working in the region as professional interior designers. Several graduates allowed their water color paintings and pottery pieces to be shown at the exhibit.
The Sanskrithi School of Interior Design offers a diploma in civil engineering through a one year certificate program, with a focus on architecture and engineering and resides in the Kerala district.