Graphic Design School Software As interior design schools focus more on sustainable designs and younger generations of students make their mark on history by being more aware of energy consumption as it related to aesthetic appeal, at least one company is stepping up to tell home owners that a remodel may be all they need to start being "green".
Owner of Ryan Architecture and professor of interior design and construction at Anne Arundel Community College in Arnold, Maryland; Mike Ryan recently stood in front of an audience at Wilson College to discuss how each individual impacts the global environment.
According to Ryan, who talked to the audience about the American Society of Interior Design and the RE-GREEN program form the U.S. Green Building Council, Americans spend all but 10% of their time indoors. He also pointed out that, thanks to climate control methods inside our homes, architects and interior designers spend much less time thinking about the layout and design of our building. It is in a structures layout and interior design that energy consumption can be increased or decreased when given thoughtful consideration.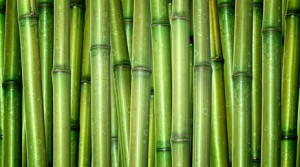 Interior design schools are already on board, but Ryan is attempting to get homeowners on the same page. Struggling with energy costs and unfinished interior design projects, such as an unfinished basement, can benefit a home owner financially and positively impact the environment by considering which products and how far the product has to be shipped to get to them when they think about home projects.
Interior design students can help by taking more time to learn about what is truly considered a "sustainable" interior design, to include products and the sources of those products. Arrangement, natural lighting, heat conduction, blocking out unwanted heat, and other energy consumption techniques can be implemented within the realm of interior design to help minimize the impact of a space on the environment.