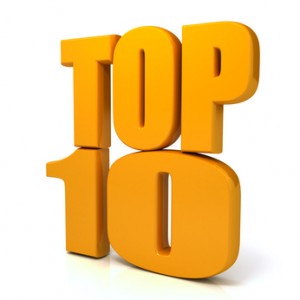 The interior design program at Florida State University was named 10th in the nation by Design Intelligence.
The 2012 "America's Best Architecture and Design Schools" also ranked an FSU professor of interior design classes among the 25 Most Admired Educators, as well.
Design intelligence ranks public and private interior design colleges and programs based on feedback from interior design firms around the country who hire graduates from various schools and programs.
To analyze interior design class effectiveness, the publication interviews hundreds of hiring companies and professionals. Design intelligence asks about their opinion on which schools are best preparing interior design students for success in the industry based on the firms' experience in the past five years.
Florida's interior design college fell into the top 10 with other respected schools like Rhode Island School of Design, Pratt Institute, and Cornell University.
Professor Lisa Waxman, the FSU professor that won a spot in the list's 25 Most Admired Educators, attributes the interior design program's success to their desire to develop professional interior designers who are responsive to human needs.
Waxman also said that they seek to develop professionals "who hold the world's natural resources in high regard, and who design functional as well as beautiful spaces that improve the quality of life."
FSU's interior design school provides complementary studies in sustainability and students often become leaders in environmentally friendly designs after graduation.
The school focuses on creating successful professional interior designers by showing attention to industry changes and the growing job of interior designers – to bring a sense of harmony to people who spend most of their time indoors.
Waxman said that the interior design college makes it known to students that interior design influences performance and well being. The students at Florida's design college are regularly tasked with researching such information in order to evolve their designs with the current realities.