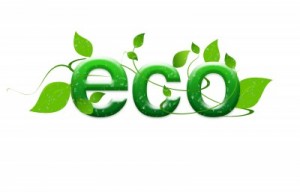 Interior design schools might be looking at more changes soon if they want to keep their students competitive in the job market.
The desire for sustainable interior designs from ever-more environmentally conscious consumers is creating a growing demand for designers that specialize in this type of design according to government job experts.
According to the United States' Bureau of Labor Statistics' Occupational Outlook report on interior designers, sustainable design is one the interior design specialties that are gaining momentum and will continue to do so. "Three areas of design that are becoming increasingly popular are ergonomic design, elder design, and environmental—or green—design," according the BLS website.
The Bureau of Labor and Statistics defines sustainable interior design as those that involve "selecting furniture and carpets that are free of chemicals and hypoallergenic and selecting construction materials that are energy-efficient or are made from renewable resources."
Interior designs schools will need to revamp existing curriculum to get students ahead of the curve in the trending market place, where officials expect that green designs will become increasingly popular. Sustainable interior design classes are offered at some interior design schools already. Those that are in-tune with the marketplace are teaching student designers about how to choose environmentally friendly materials.
Another aspect of the "green" movement in interior design addresses environmentally friendly methods, too. Interior design students need to know not only which materials are eco-friendly, but how to create designs that are aligned with the newest energy codes – such as lighting options, air conditioning, and waste management.
An example of a completely sustainable, environmentally interior design might include chemical free paints, wood extracted from reforestation companies, ventilation systems that take advantage of natural airflow, and production methods that emit less carbon into the atmosphere. Because the demand for sustainable design is growing, and to remain competitive with other schools, more interior design academies may soon need to offer specialized degrees in this discipline.