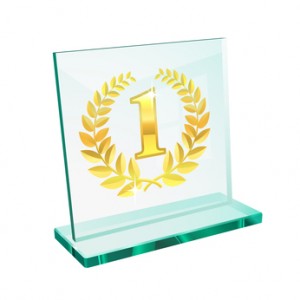 An interior design school in Dubai just held its annual competition for interior design students.
The competition, which showcases work from the students of American University in Dubai's School of Architecture, Art and Design, is held in downtown Dubai. This year the competition was titled "AUD Best Interior Design Studio Project".
The interior design school's competition is coordinated by assistant professor Annamaria Lambri and associate professor Albert Falhoury, both of the Architecture and Interior Design school at AUD.
One hundred students who were enrolled during the fall semester in the interior design school were involved in the competition. The first place prize went to a group of interior design students in their third year at the school and their creation, "The Steve Jobs Project". The Steve Jobs Project was created by students Sarah Azmy, Reem Moussalli, Silvia Nagy, and Erum Kamal, who created the design as required by their curriculum.
The second place honor went to a group of fourth year students who designed a concept called "Oppositio". That group included Alysha Nasir, Ramy Makhaly, and Asmaa Said.
Third place was awarded to a group of third year students at the interior design school for their creation titled "Slanted House", a project created by Rana Ahmed, Rahma Moustafa, Inji Khalil, Marwa Al Shaibani, and Farah Ataya.
The interior design school at AUD is focused on producing career oriented professionals in their field of study by integrating art and design with business sense and the latest technologies.
AUD also hosts a score of other technical degree programs in Dubai in addition to its interior design school. The school hosted nearly 3,000 students in the past year and the student body was represented by nearly one hundred nationalities. According to its website, AUD is an American Institution in Dubai that specializes in higher learning curriculum that is equivalent to the best institutions residing in the States.