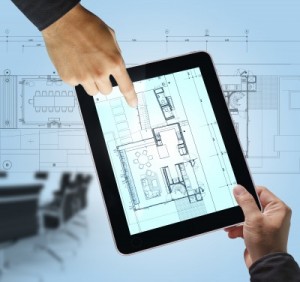 Interior design school is an ideal college major for anyone who loves the art of design and those who appreciate the subtle nuances in both indoor and outdoor settings. But part of the job of an interior designer is to plan the design so that it is executed as close to 'perfect' as possible. For that reason, much of your time in an interior design college program will center on planning, preparation, and managing an interior design project.
While most interior designers are working designers, that is – they do some of the work themselves; it is the interior designer's job to manage their project. This is perhaps just as important as the actual interior design. Without proper palnning, a great interior design project can become delayed, more expensive than expected, or simply fall apart. To avoid the hit to your reputation, it is important to pay close attention to the details of project management.
According to ASID Illinois, and interior design professional association, interior designers spend a lot of time planning and less time actually designing:
"An interior designer is professionally trained to create a functional and quality interior environment. Qualified through education, experience and examination, a professional designer can identify, research and creatively resolve issues and lead to a healthy, safe and comfortable physical environment.
Interior designers provide various services including:
consulting services to help determine project goals and objectives
generating ideas for the functional and aesthetic possibilities of the space
creating illustrations and renderings
developing documents and specifications relative to interior spaces in compliance with
applicable building and safety codes
allocating, organizing and arranging a space to suit its function
monitoring and managing construction and installation of design
selecting and specifying fixtures, furnishings, products, materials and colors
purchasing products and fixtures
designing and managing fabrication of custom furnishings and interior details
designing lighting and specifying… read more about the jobs of an interior designer at ASID Illinois.
Careers in Interior Design, an online publication, has this to say about planning:
"Interior designers must know how to plan a space and how to present that plan visually so that it can be communicated to the client. Interior designers must also know about the materials and products that will be used to create and furnish the space, and how texture, color, lighting and other factors combine and interact to make a space. In addition, interior designers must understand the structural requirements of their plans, the health and safety issues, building codes, and many other technical aspects.
Interior designers must have excellent time and project management abilities since they frequently work on more than one project at a time under demanding deadlines. Interior designers must understand business planning, and they need to know how to sell their ideas to clients, create informative and persuasive proposals and presentations, and maintain good client relationships." Read more here.