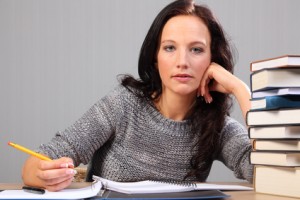 A student at an interior design school in San Diego recently told a school publication that she decided to go back to school at forty years old because she was tired of her current occupation.
Terri Parsons is a professional in Information Technology in her working life, but recently decided to enroll at the Design Institute of San Diego to pursue her interest in interior design.
Parsons story is echoed throughout interior design schools throughout the nation. In fact, nearly all technical trade schools are experiencing an influx in the number of enrollees who are at a late stage in their current career.
Everything from nursing to web site design are among the list-toppers that are redefining what it means to have a career. For some people, like Parsons, career goals can change at any time in life. This is a sentiment she sums up by saying "It's never too late" according to DI News.
"I used to love it, but I just got tired of doing it every day and I realized it was not what I wanted to do for the rest of my life," Parsons told DI News about her IT career. She also mentioned that she has always gained accolades about the interior of her homes, even when she designed on a strict budget. Interior design school seemed to be the way to go, allowing her to take on a new career path she enjoys, a profession in which she may naturally succeed, and an equitable replacement for her hard work in IT.
Also like so many other adult students out there, Parsons was discerning in her choice of interior design schools. Many career professionals are taking more time to choose just the right school for them and at the location that is best suited for their current life situations. DI News reported a very similar story from Parsons, who chose the interior design school because of its accreditation status.