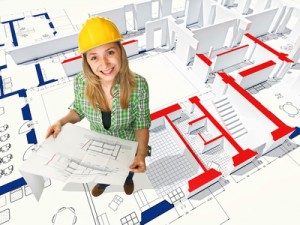 When it comes to college, interior design students have their hands full with learning to please potential clients of the future. One college is taking that lesson a step further and allowing students to provide interior design services, free of charge, to local businesses. The program was a success last year and the college decided to keep the ball rolling in 2012.
(Marshall Tribune) A small, Franklin, Tenn.-based private college that specializes in interior architectural and graphic design, merchandizing, advertising and fashion is teaching class on Lewisburg's public square again this summer.
It's in conjunction with the Lewisburg Downtown Alliance of merchants and property owners around the Marshall County Courthouse. Students enrolled in O'More College of Design's "Studio on the Square" will work on designs for merchants and property owners from July 29 through Aug. 3.
O'More's "Studio on the Square" program has been offered to local communities in the Middle Tennessee area for a number of years, but this is the first time the "Studio" has returned to the same community.
Due to the tremendous reception received by the school and its students, as well as the success of last year's program, Associate Professor David Koellein, chairman of O'More's Interior Design Department, has decided to offer the program for business and property owners in Lewisburg again this summer.
"The O'More College faculty and staff are quite interested in assisting local communities with revitalization efforts," Koellein said.
Founded as O'More School of Interior Architecture and Design in 1970 has an enrollment of about 200, with a male to female ratio of one to nine. The job placement rate for students is very favorable for graduates.
"Similar to last summer, over the course of a week the school will essentially offer free interior (and some exterior) design services (though not…
Read more: Design college students returning to city square
More Interior Design School News:
Harford Community College Interior Design Students Create Room in BSA Decorators' Show House