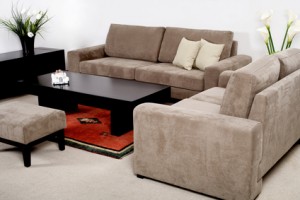 A couple of professional interior designers in California are teaming up with celebrity designers to launch a new interior design camp in October. The first classes will be held in Austin, Texas and will feature celebrity interior designers. According to a press release, the 2-day camp will provide instruction that rivals the curriculum in today's top interior design schools.
(PRWeb) Design Camp is a two-day seminar hosted and instructed by Celebrity Interior Designers Lori Dennis and Kelli Ellis, with special guests segments led by local and national industry experts in niche fields. The event includes interior design instruction, best business practices, and cocktail socials.
The course is tailored for design professionals and design aficionados. Each day runs from 9AM-6PM and is broken down into 8 segments per day. By the end of the course, students will have the confidence and ability to run successful, magazine ready interior projects, take their careers to an entirely new level and a certificate of completion. Design Camps are offered in cities across North America. The first camp will be held in Austin, Texas on October 24-26, 2012.
Internationally known from their appearances on HGTV, Bravo, NBC, Oxygen, TLC and Food Network, and articles in countless publications, Lori and Kelli have spent decades educating designers and design enthusiasts. Additionally Lori and Kelli are authors, brand ambassadors, furniture and product designers, public speakers, a sustainability expert, a design psychology expert and mentors to the design community.
Lori and Kelli's secrets are the key ingredients to creating a play book with eye opening insight of how the successful designer looks and how a thriving interior business works today.
"Each day of Design Camp provides campers with the opportunity to learn and network with the most respected professionals in the interior design business. The curriculum at Design Camp is on par with course work from any top interior design school. The…
Read more: Design Camp Launches the First National Interior Design, Educational Summit
More Interior Design School News:
San José State University Interior Design Students Win Big at IIDA
Harford Community College Interior Design Students Create Room in BSA Decorators' Show House