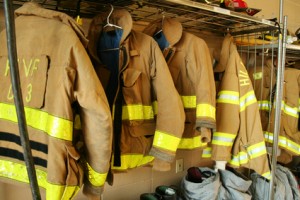 Businesses save thousands of dollars on concept designs each year by allowing interior design students the opportunity to develop a professional interior design for their physical establishments, but to the design students it's one more chance to show that they have what it takes to succeed in their chosen profession.
It can feel like a make-it-or-break-it project, but at the end of the project the rewards can be enormous. Big interior design projects like this one (reported in the Chicago Tribune yesterday) are typically reserved for fourth year interior design students, but provide a lot of insight into the stress and rewards of finishing up a degree at an interior design school:
(Chicago Tribune) May 3rd, 2012 – Carly Branch's first interior design project for a real client may involve creating a new look to an extension at Little India Restaurant & Lounge on Charleston's East End.
For her senior capstone project, the University of Charleston interior design major created a professional-level interior design plan for the Indian restaurant.
To decorate the 3,000-square-foot space that co-owner Harish Anada purchased, Branch, 22, said she wanted to stick to a cheap budget while maintaining a sophisticated feel.
Anada might use the extra space to accommodate larger parties and a younger crowd, according to Branch.
Branch's design included enough seating for 100 people, a 25-foot bar, a stage and black ceilings with the walls painted in red, orange and yellow accents.
Branch wanted to preserve the Indian culture in the design but also incorporate a firehouse atmosphere because the building that houses the current restaurant is an old firehouse.
When Anada said he wanted a game room with a pool table, Branch convinced him that having three additional seats at the bar would be a better design choice, she … read the full story.
More Interior Design Schools:
MSU's interior design students sweep competition