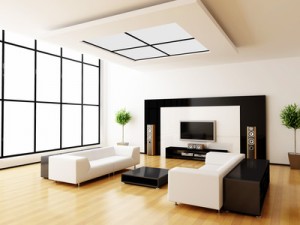 A college's interior design school will soon host a symposium about the past and future of interior design. The University of Kentucky will shed some light on the industry's rich history and the future of design to students and other people interested in design.
A professor in the School of Interior Design, Joseph A. Rey-Barreau, shares some information and thoughts that are interesting to all design enthusiasts.
Humans have had an interest in designing interiors as far back as the cave paintings drawn 17,000 years ago in what is now France, but the profession of interior design is relatively new as it is practiced today in the United States.
During the past 40 years, interior design has evolved from a focus on residential work to one that now draws on many disciplines to enhance the function, safety and aesthetics of all types of interior spaces. To explore the changes that have occurred in the profession, and to look at the field's next 40 years, the University of Kentucky School of Interior Design will host a conference next weekend called "40+: Rethinking Design." The symposium, open to the public but most attractive to design professionals, will consider the rapidly changing context in which interior design is practiced and analyze the role the profession will play in the future.
IF YOU GO
"40+: Rethinking Design" symposium
What: UK School of Interior Design hosts a symposium to explore how the field has changed and is changing. Speakers include Prataap Patrose on socially responsible design, Robin Guenther on hospital design and Cindy Coleman on workplace design; respondents include Mayor Jim Gray and Dr. Michael Karpf, executive vice president of health affairs at UK. Continuing education credit is available.
When: March 29-30
Where: UK Student Center center theater, 404 S. Limestone
More on the History of Interior Design:
The History of Interior Design
Celebrating the History of Interior Design at the White House