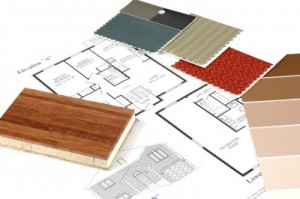 Interior design students looking toward graduation find job leads from networking events, school resources, and job fairs. Getting to know people (and allowing them to know you) is important to the success of an interior designer, so students spend much of their time learning how to network with members of the community – both as employers and as clients. For this reason, MSU College of Technology in Great Falls, Montana is hosting the job fair and exhibition for students and community members today.
(KFBB) Great Falls, MT – If you want to freshen up your home décor in time for summer you have a great chance to do that. People are invited to scope out the latest interior design and designers at the MSU-College of Technology.
Tomorrow the 2012 Interior Design Showcase will feature the newest home fashions created by MSU students.
Ten different categories of juried awards will be given out at a party on Thurday evening featuring appetizers, desserts and a silent auction.
"This gives people an opportunity who are interested in interior design," said MSU Spokeswoman Lani Klasner. "They can come and look and try it out as a potential career. "Or if it's an employer looking to hire an interior designer, this
The event will provide a sneak peek into the talents being cultivated at the college and might even inspire would-be interior designers enough to inquire into the school's interior design program. Many states require education and licensing to practice interior design. Interior designers who graduate from an accredited college's program are more likely to land a better paying job, faster than those with no formal education in the trade.
The program at MSU's College of Technology is an Associate of Arts Program. According to MSU, "the Interior Design program has been developed to prepare students with a wide variety of skills and competencies for entry into various areas of the design field, ranging from residential to commercial design. MSU- Great Falls is a National Kitchen and Bath Association (NKBA) Endorsed School." (view .pdf)
More Interior Design School News:
AU interior design students place first in national contest