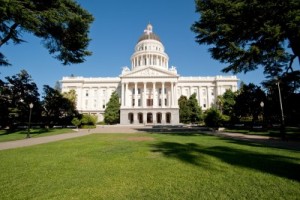 A national interest group for interior designers and architects is calling on interior design schools and others in the industry to carefully review new legislation from the state of California. A new bill could result in stricter requirements for interior designers, both in their level of education at an interior design school and in their work experience in the industry.
From the American Institute of Architects (California):
"Each year the Legislature introduces thousands of bills, and each year the Advocacy Advisory Committee (AAC) reviews bills that could be of collective interest to the membership. The AAC will make recommendations to the AIACC Board of Directors on how the AIACC should respond to each bill, whether that response support, oppose, ignore, or suggest an amendment.
Among the 60+ bills are proposals to create a sales tax on services, establish a practice act for interior design, require the building code to include methods to reduce vehicle miles traveled by users of the building (we are not sure how this would apply to a DMV office, a car dealership, or a Smog Check station), and exempt license professionals, including architects, who are called up for active duty in the armed forces, from having to pay the renewal fee or complete any required continuing education."
More on this story from AIACC.
The bill partially reads:
"This bill would create the California Registered Interior Designers Board within the Department of Consumer Affairs. The bill would require the membership of the board to consist of an unspecified number of members who are required to be registered interior designers and an unspecified number of public members. The bill would require the Governor to appoint the public members and the Senate Committee on Rules and the Speaker of the Assembly to appoint unspecified numbers of the licensee members.
The bill would provide for the licensure and regulation by the board of persons who engage in the practice of registered interior design, as defined.
The bill would require the board to issue a license to a person who meets specified requirements, including, but not limited to, completing an application, paying a specified fee, submitting proof of successful completion of certain education and work experience, and submitting proof of passage of an examination approved by the board or a specified examination prepared and administered by the National Council for Interior Design."
(Read the rest of the bill here.)
More about Assembly Bill 2482:
AB 2482 Assembly Bill Introduced