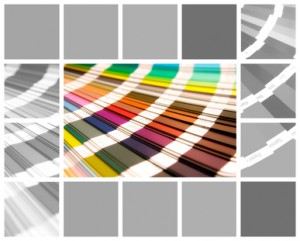 Not all interior design students are destined for homes, kitchens, and bathrooms-related design careers. Many students are interested in (and excel at) interior design concepts appropriate for screen and stage productions. Interior design students in Borneo showed their skills in this genre by taking the top spots in a stage design competition:
(Borneo Post Online) Four Limkokwing Borneo students emerged victors at a recent design competition organised by KTS in conjunction with their 50th anniversary for impressing the judges with their talents for the built environment.
The open competition comprising a sculpture design competition, a stage design competition and a billboard with a guardhouse design competition was an effort made by KTS to encourage youths to participate in enhancing the environment of the new KTS Anniversary Park, guided by the slogan, 'We Care, We Grow'.
The creative artworks displayed by the students impressed the judges as they awarded the top three prizes in the stage design category to Diploma in Interior Design students, Chin Siew Lun, Tang Chung Lee and Jenny Kong Ling Li.
Two of the main aspects that the students considered when designing the stage for the competition was its mobility and versatility as well as the aesthetic value that it had to maintain to complement the function hall in the KTS Anniversary Park.
Coming in first place was Chin Siew Lun, who had the strongest visual impact in his design, which was inspired by the concept of connections.
His focus was to create a connection between three groups, which were the users, the viewers and the surrounding nature.
Using these three points, he was inspired to create a stage using purely triangles as the base of his design.
"People tend to forget how a stage can affect the environment of an event. The…
Read More: Students bag best designs in KTS competition
More Interior Design School News:
Fashion Institute of Technology student shows her colors in Sherwin-Williams interior design contest  
Design Camp launches the first national interior design, educational summit for interior designers, design lovers and retailers